Stephen Robinson, Director of Finance for c3controls, has been with the organization since October 2017. As Director of Finance, he is responsible for developing metrics to monitor control systems and budgets, report accurate financial results and ensures those results comply with generally accepted accounting principles.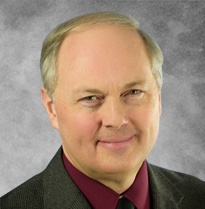 His accounting and finance experience is varied and includes coal mining, mine equipment manufacturing and rebuilds, foundry operations, casket manufacturing, metal stamping operations, and most recently as Senior VP of Finance he was responsible for the financial and managerial accounting of Allegheny County's two airports, procurement and capital programs. Steve holds a Bachelor's of Science in Business Administration with Management, Marketing & Accounting Concentrations from Morris Harvey College and a Masters of Business Administration with specializations in Management and Finance from Marshall Universiy.
Steve currently serves as Board of Trustee and Treasurer for the Community College of Beaver County. He is also a member of the CCBC Foundation Board.
Steve resides in Hopewell Township with his wife. In his spare time, he enjoys riding his Harley Davidson and spending time with his children and grandchildren.